Gallery
The photos on this page show some of the items that I have made or repaired. They may not all be available at the moment but please do let me know if you are interested in any of them. There are also many others not shown here.
The seat on this lovely old shooting stick had become dried and cracked. I've made a brand new solid leather seat for it. 208 individual stitches in this!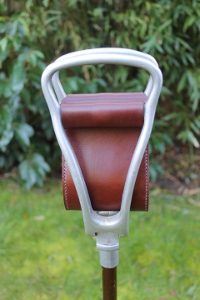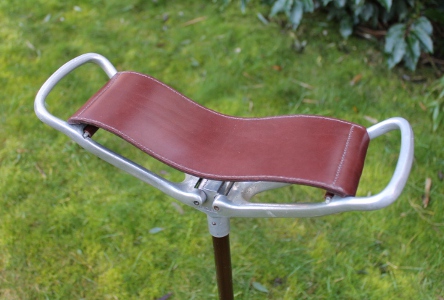 This is a collection of matching sheaths, made for a sheath knife, a folding saw, and an axe. All are made from vegetable tanned leather, with the pattern hand cut, before being hand stitched and dyed. The axe mask was made without recourse to the axe itself. The customer sent me accurate drawings of the axe blade and handle, from which I made up a 3D cardboard pattern.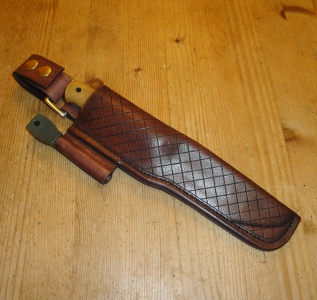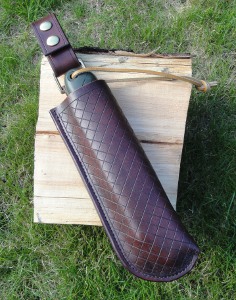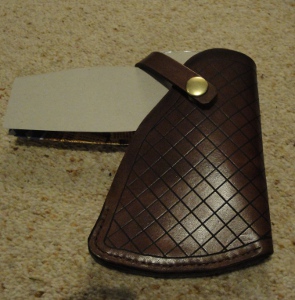 Here is a collection of "Uffington White Horse" strops, used to fine hone the cutting edge of razors or knives. The image is traced onto the leather, then cut and embossed freehand. The second picture shows a slightly different design.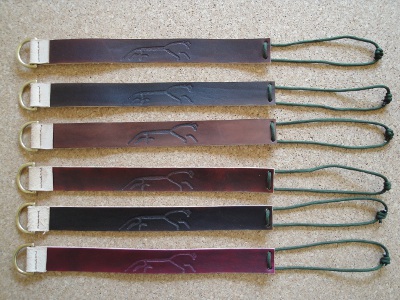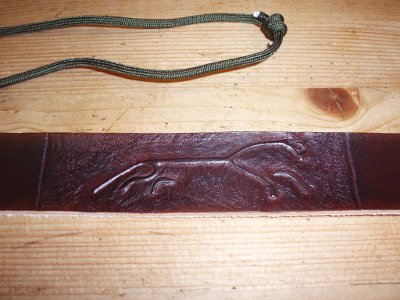 This belt was a custom design, with the lady in question requesting a Sam Browne style stud fastening, in place of the standard buckle.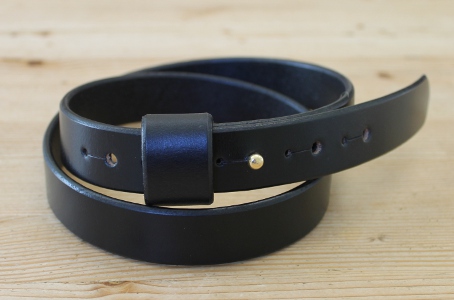 And this belt was made for a midwife!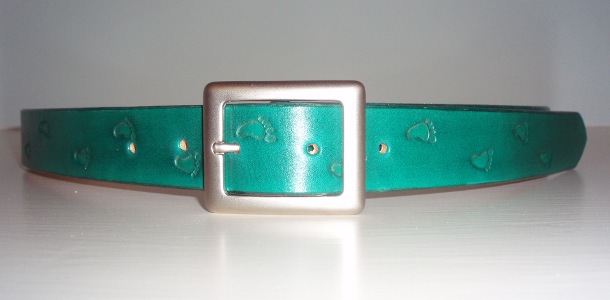 This is a celebratory drinks coaster, to mark a special birthday!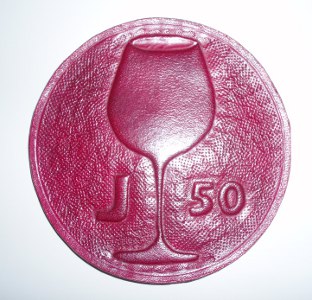 ---