Workshop Visits
The workshop at Scarista on the Isle of Harris is open to visitors throughout the year. Opening times: 9 am - 12 noon weekdays, but can be opened at other times by arrangement (please email or message on Facebook).
Shop

For online shopping, please visit my online shop at Etsy.
Online shop at

»
The shop doesn't always have everything that I make, so if you don't see what you want in the shop (e.g. something you have seen on my Facebook page, please contact me for further details, including commissions or repairs.
Bespoke Projects

If you don't see what you want, or have a particular project in mind, I can quote for bespoke projects. These have included examples such as decorated drinking vessels, knife and axe sheaths, key cases and leather strops.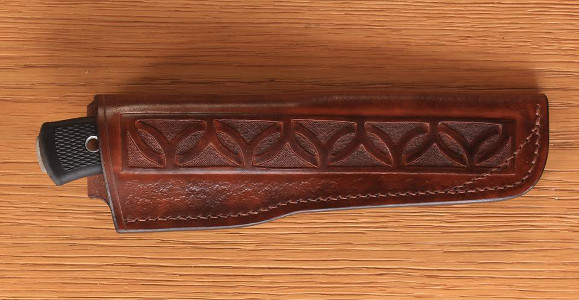 Reenactment Goods

I can produce historically accurate reenactment goods, such as baudriers porte sabre et baionnette buffle, having made a number of these for the 69eme Regt.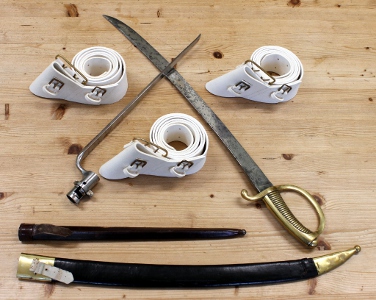 Repairs

I can carry out repairs on most leather goods. Examples to date include dog collars, leather bags, leather jackets and shooting sticks.